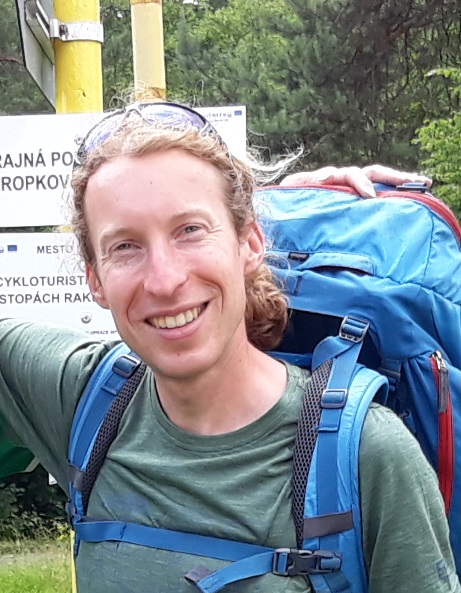 Hi trekkers!
My name is Matej, and I walked the SNP Trail in summer 2019, with a good friend Stefan, in a direction from Dukla to Devin. It took us 29 days.
Having a lot of experience with long hikes abroad (Three passes trek & other treks in Nepal, Huella Andina in Argentina, crossing of Sardinia from south to north, crossing of Crete, 4 different long pilgrimages in Spain, part of Via Dinarica in the Balkans, etc, mostly solo, and always without a guide), I believe to know what information hikers seek online, while still sitting home, dreaming, and deciding about their next journey:
Travel connection to the starting place, and connection back home from the end point of the trail.
List of accommodation/camping options along the way.
Itinerary and maps of the trail, GPS of the trail.
Information on the terrain, difficulty, water springs and refreshment points.
Recommended equipment to pack (considering local temperatures and specifics of the hike).
Answers to some questions that may trouble them (local language, safety on the trail, required permits, quality of trail marking, walking solo, etc).
I haven't found these information online in English, when we talk about an amazing 760km long hiking trail we have here in Slovakia.  And so I decided to make this website.
My goals are very simple:
To promote the trail to foreigners–I hope to see you here 🙂
To help you prepare for the hike, when you finally decide to give it a go.
I was glad when I found similar websites/wikis for the trails I had intended to explore and enjoy abroad (not that it always happened, but in most cases it did), and so I want to pay back the favor.
I really hope that the website covers everything important about the trail. It's not a travelogue, becasue I believe that each hiker should make his or her own experiences along the way. And there are plenty of experiences waiting for you on this amazing path. Let's make them happen!
Contact me
Feel free to send me a message to matejvaluch133[at]gmail[dot]com if you did not find something on this website, or if you have any additional questions about the trail.
I'll be glad to hear from you, and (if you want) I may even join you for a short part of the trail (it passes near my hometown Dubnica nad Vahom, about 1 hour detour).
You can even sleep for free at my place, for one night, if you're on budget :).
That's it, enjoy the website, and see you on the trail!
Matej